Country Grocer (Royal Oak) – Save a Tape Program*
Save your grocery receipts and drop them off at the school.  Country Grocer will donate 3% of the total sales of the receipts collected.  You can ask family and friends to save their receipts for you as well. There is a drop off box located just inside the front door of the school.  This is a great fundraiser!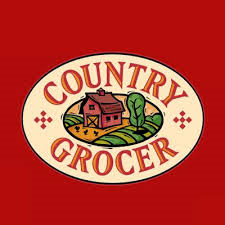 PAC FUNDRAISERS
If you have a fundraising idea, please email us at northridge.pac.fundraising@gmail.com.
Do you shop at the Red Barn Market?
Northridge PAC and
Red Barn Market
have partnered up to create a great
fundraising opportunity
for our school. Red Barn will
donate 10% of all "Barn Bucks" purchased back to our
school. Forms with more information are going home
this week and are due back by Wednesday, October 23rd by 3pm
Northridge PAC Fundraiser –  Monk Office Pre-packaged School Supplies for Grades 1 to 5 for 2019/20 
Monk hardcopy orders are due on June 19th (drop off at the office) and online orders due on July 19th.
The Northridge PAC sent out a school supply order list for 2019/20 to those students currently in Grades K-4 and information regarding their online fundraiser.
If you choose to do the PAC online fundraiser, please visit: bts.monk.ca and PAC code 3C1286 on the SHOP page.  Orders are due by July 19th.
If you choose to do the paper form order, please make cheques payable to Northridge PAC.  Forms are due back by June 19th.
If you choose not to order your child's supplies through the PAC, please keep the supply list for your reference.
The supply list for all grades is posted on our website under the "Our School" tab
For next year kindergarten students – Teachers will buy school supplies and request money in September.
Manbir Sambra, realtor with Pemberton Holmes, will donate min. $500.00 to the PAC for referrals that lead to a buy or sell of a home. PAC Fundraising Letter to PAC
Let's Get "PAC" to School!
A great opportunity to help fundraise for Northridge Elementary School and save money on next year's school supplies. 201718SupplyletterMONK
900° Wood-Fired Pizzeria
We sent home a 900° pizza card at the end of April. (Please see office if you would like more cards). This is our new ongoing fundraiser.  If you bring that card into the pizza place they will donate 15% of your bill back to Northridge.  This is our best tasting fundraiser yet.  So, if you're in the neighborhood, stop in and try some delicious wood fired pizza to help out the school.  900° features wood-fired pizza made with organic dough, fresh salads, artisan sandwiches and traditional Italian dishes.  Hand-made gluten friendly pizza also available.  Located at 2401 Millstream Rd. in the Millstream Village. PH: 250-590-4493    www.900-degrees.ca 
COBS BREAD (Royal Oak)
Mention that you are with Northridge Elementary every time you make a purchase and
COBS will donate 5% of all applicable purchases.
PENINSULA CO-OP == USE THIS MEMBERSHIP NUMBER: 69206
When your family shops for gas or groceries please give the membership number and Northridge will receive a membership cash payout!
Even if you only use this number every second visit it will help the school.
The Bottle Depot
Take your empty bottles and cans to any of these 3 Bottle Depots (Glanford, Quadra and Downtown) and tell them you are donating the empties to Northridge Elementary.  Our school will get credit for the empties.  Check out this link for Bottle Depot locations and hours of business  http://www.bottledepot.ca/